22/10/2023 FASHION
CHIHUAHUA DRAGON SS24: CHEVRATHAN
Chihuahua Dragon made an impressive debut at Paris Fashion Week by unveiling their Spring-Summer 2024 collection, named "Chevrathan." This event transformed a small apartment into a portal to the imaginative world crafted by the brand's founder and designer, Ivo Barraza Castaneda.
With meticulous attention to detail, Ivo and his team orchestrated an immersive experience that transported guests through a mesmerizing journey. As the collection unfurled before their eyes, attendees were whisked away to ethereal realms, venturing beneath the waves and into limitless dimensions where boundless possibilities awaited.
Adding an extra layer of enchantment to the spectacle, the talented artist Victoria Pham lent her expertise in sound and projection to create a multisensory installation. This collaboration with Pham allowed guests to plunge even deeper into the captivating universe of Chihuahua Dragon.
"Chevrathan," the Spring-Summer 2024 collection, drew inspiration from a captivating and imaginative fusion: a mythical creature, part goat, part Leviathan—the legendary biblical sea monster. This fantastical concept arose from the designer's affection for goat-themed Chanel fashion on TikTok and a deep appreciation for the intricate tapestry of age-old mythology. //
@chihuahuadragon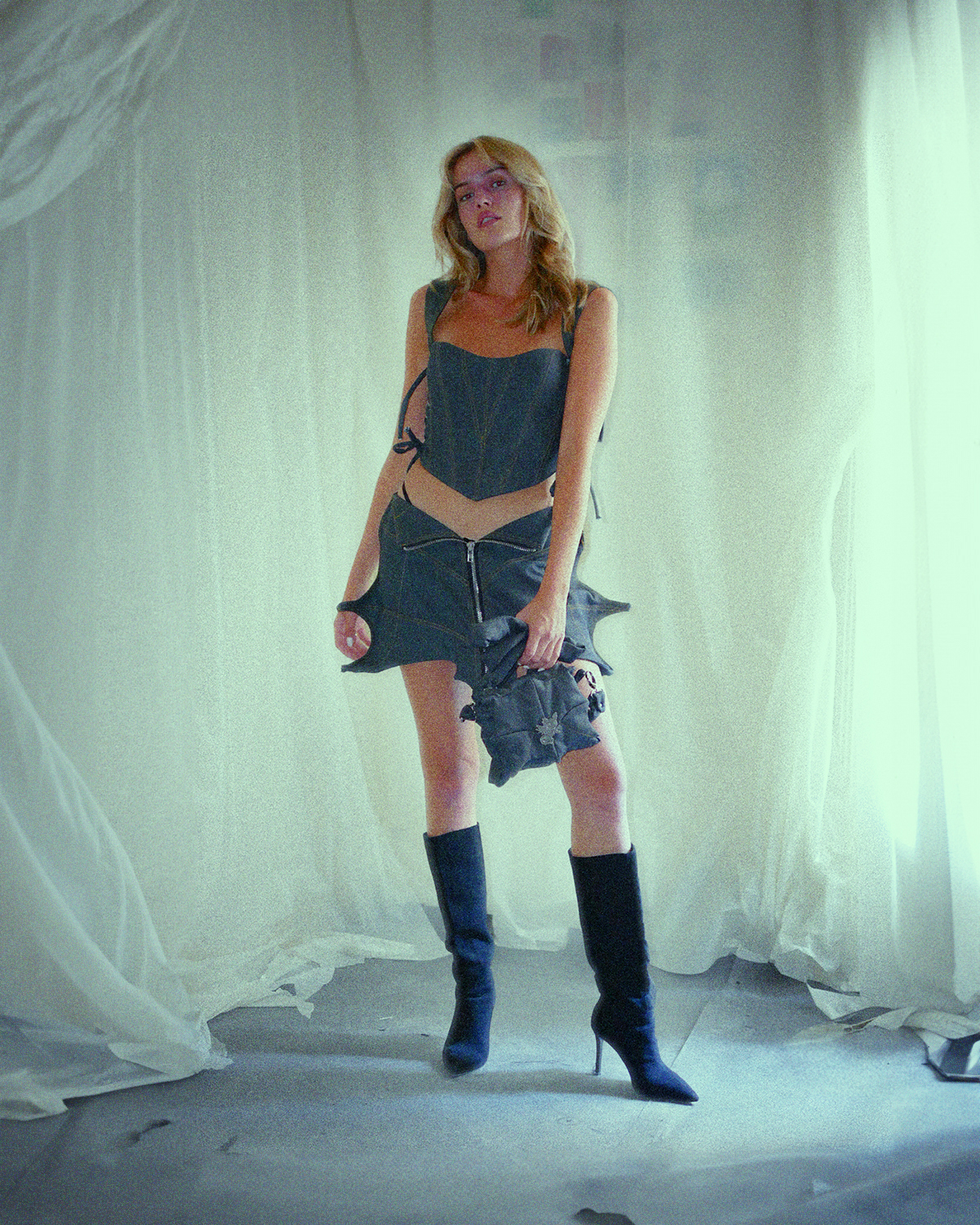 Styling: @jeandor_
Styling Assistant: @vegeas_fabio
Key Make up: @vladaisugly
Make up team: @emmanuelle.dms @bij_makeup @sinem.makeup_
Key Hair Stylist: @nataliamuaparis
Hair Styling Team: @ermishinalice
Models: @tonyabribach @unnamaverti @tsilosoa @_.hmak @enterfollowingname 
@hugolardenet @perverrt
@alexandryme @nanavalentie @ines.karaa @megram._.21 @wild_zdoudaa_appeared 
@ana.bojescu @mathilderoy__ @enorazucchelli @lizasedletskaya
Special Thanks to: @blake.modelmgmt
Special Special Thanks to @gautierouks for letting us use his apartment to doour mini shows
Design team: @victoriavalentine.pdf @brigittamanullang 
@michael.cccp @https.chloe.fr
Photography: @ivobarrazacastaneda