11/02/2021 INTERVIEW/MUSIC
IN CONVERSATION WITH SLAYYYTER
Growing up in the suburbs of St. Louis, Slayyyter worshipped pop culture from afar, a devout acolyte of such top 40 stalwarts as Britney Spears, Christina Aguilera and Lady Gaga. She realized early on that if she was ever going to hear the music of her dreams, she'd have to make it herself. After dropping out of the University of Missouri, she began to record music in her bedroom as Slayyyter. In an exclusive interview with Copypaste, the rising popstar talks about what it means to be a popstar, the downside of fame, cyber bullying on social media and what to expect from her highly anticipated album Troubled Paradise. Photos by Claudia Marin & Munachi Osegbu
How would you introduce yourself and your music to someone who has never heard your music?

I would probably tell them I'm a pop singer and rapper that makes mid 2000s inspired electronic dance music. If you put Fergie Britney and Gwen into a blender and gave it a hyper futuristic twist.
What is a popstar for you and would you consider yourself a popstar?

I think a popstar is just an influential figure in music. It doesn't even necessarily have to be someone that makes super bubble gum pop music, but someone who people connect with in a way that pushes forward their music even more. Someone whose artistry goes past just the music. It's about visuals and themes and atmospheres you create for people. Every great popstar always had a unique and engaging personality that people became enamored with. I think people like my music but I also think they are drawn to my personality and social media presence, how they feel when they come to my shows. I think that classifies me as a popstar. A mini popstar at least.
In the song « Celebrity » you sing about the life of such a popstar. For you, what are the negative aspects of fame and how do you deal with them?

I'm definitely not actually famous, but what I have found to be hard with this newfound social media attention is definitely peoples critiques on me or my looks. It doesn't matter how secure or beautiful I feel that day, I can jump on twitter and see some mean comment about my face and body and I used to let it get in my head so much. I don't care or let it bother me like I used to, I think I have glowed up a bit since I started in music and now I feel more secure. I don't really care if a 14 year old on twitter thinks I'm pretty or not. It's also annoying when people cross personal boundaries. I have had people dm me very personal information about my family and it gets creepy. I just try to ignore it.
Who are your current favourite pop stars?

Kim Petras, Bree Runway, That Kid, Kilo Kish, Carly Rae Jepsen, and myself.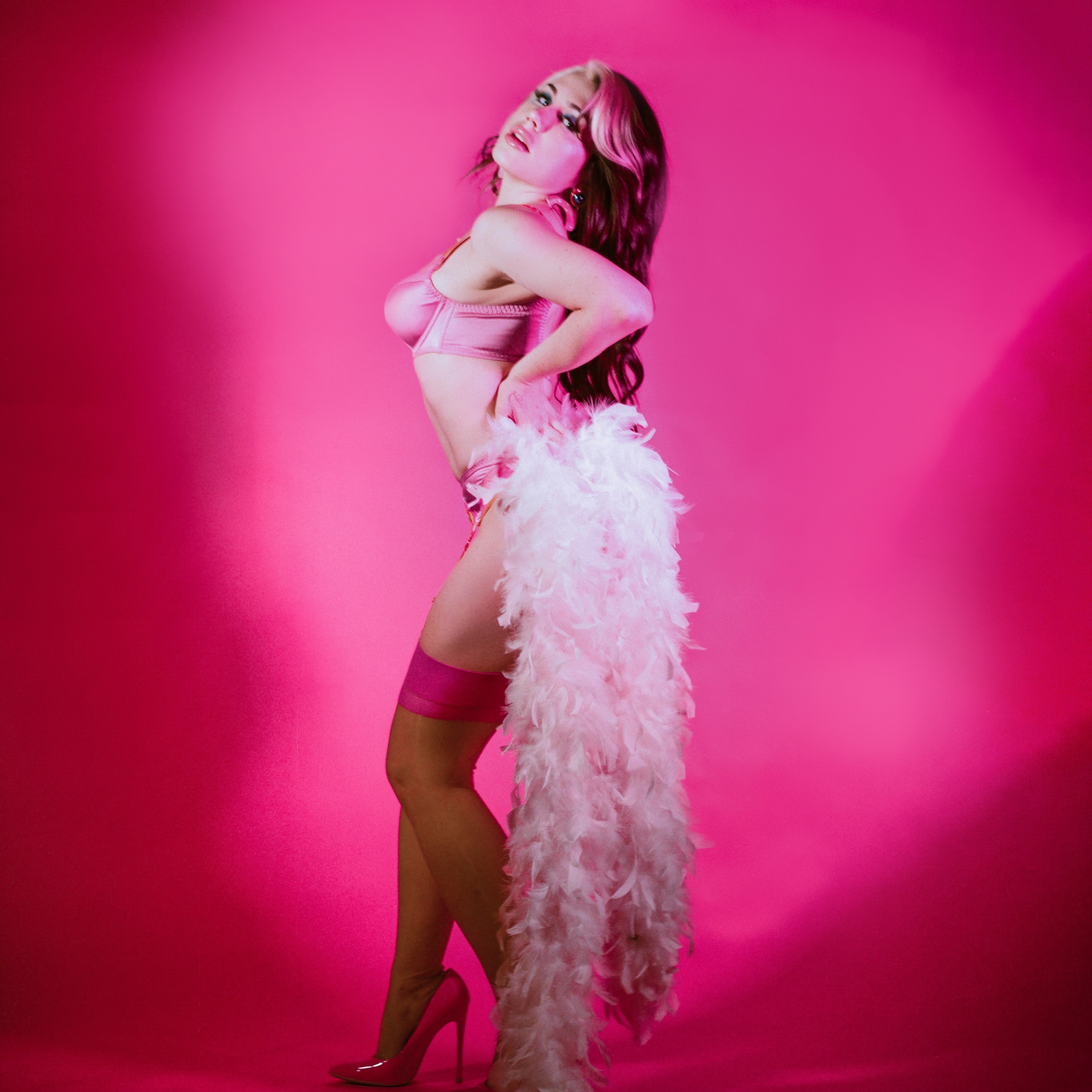 What exactly made you quit the job as a receptionist and start making music? Was it a good decision?

I started getting flown out for meetings and needing to travel to New York and LA for all kinds of things and my boss was annoyed with how much I was requesting time off. He told me if I couldn't work through the holidays then he needed to find someone else to fill the position. That was when my music was starting to go crazy online and I couldn't miss out on these meetings so I put in my two weeks. Best decision I have ever made and music has been my full time job ever since.
What are the challenges for you as a creative in times of crisis like now? Is it more difficult for you to create and drop music with all those lockdowns when touring and seeing fans in person is not possible?

It's honestly been really difficult for smaller artists like me, I think when starting out and dropping projects, touring is so crucial to building momentum and engaging with your fans. It brings an album to life, to see someone perform their music live. It brings you closer with your audience and its been so hard to not be able to tour. But I think it's helped me focus on working on new music a bit more, and plan for whats ahead a little better than I was able to when I was touring.
What can your fans expect from your forthcoming album Troubled Paradise?

It's a very eclectic mix of genres and sounds and themes. I sing and rap about anger, addiction, heartbreak, depression. It's all rolled into a very oddball mixture of electronic pop, with the main theme about finding a happier place in life, reaching paradise through all the tough times. I think they can expect a sound thats more true to me as a person and artist, rather than my mixtape which was more of an emulation of the y2k music and culture I grew up loving so much. I really found my sound and my voice on this upcoming record.