05/05/2021 MUSIC/INTERVIEW
In Conversation with: SUSAN
"This song is for the people who are not loved back." London based pop singer Susan just released their new song "Hold Still" which captures the feeling of unrequited love perfectly. The song and the video directed by Susan and Charles Maddocks are telling the story of falling in love with a friend but not being loved back. With COPYPASTE! Susan talked about how they created that song, about love and how a Fiat 500 made them feel like an it girl.
@susanreby
How would you describe the essence of the artist Susan and the music you are creating?

I always find it hard to describe myself because I am whatever is available to me, if that makes sense? I am the most of what I can be in that moment. I know that I make reflective pop music and that is mostly what I aim to do but if I am working on something that doesn't fall under that category I don't stop myself. I think music should be an outlet of how you're feeling and if one day I release an EDM track, don't be surprised haha.
When was the moment you knew what kind of music you want to make and what was the process behind finding your own sound and identity?
Throughout university I dabbled in a lot of genres and found solace within sharing and learning genres from other musicians. In my previous works I think you can tell what type of life I was leading: Partying and wanting to just be out of it all the time. But last March I stepped back and just admitted that I am not this 'Happy Go Lucky' party animal; I am just not that happy inside at all. It took a lot to just admit to myself that I just wanted to write sad music on piano and sing about how I feel rather than write verse after verse over blown out 808's. But this is how I'm feeling now, who says I won't get back on the party bus haha?


I wrote the piano part to this song when I was around15/16 and wrote completely different lyrics over the top of it. However, time I was really looking into myself and asking how I feel rather than how others would want me to feel. It was strange and tough and even sometimes pathetic; this where the song originated. This song is for the people who are not loved back. Who act pathetically and soberly and will put themselves to the side for someone. It's hard when you fall in this pattern and I think it all links back to self worth but this isn't therapy and I am not going into that ;D hahaha.
"Hold Still" is also about the way you love. How would you describe the way you love others?

I love really hard and when I'm down for you then thats it, you always have me. Not to be all spiritual but my Venus sign is in capricorn which basically means I love like a business agreement. Basically in short if I like you and you like me I feel content in knowing that. However, like this situation, it wasn't that way and caused me to act like a fool. I don't feel ashamed in saying that Love makes you act pathetically or pettily or anything of the sort. It does make you feel that way and if people are denying it then let them suffer in silence hahaha.
Speaking of love, which other music artists do you love at the moment and what are 3 songs you are in love with right now?

Oh my gosh I am rinsing Mykki Blanco right now, Can't wait for their new album. The song 'Free ride' is unreal.
Also I am obsessed with Serpentwithfeet's new record, really simple and gorgeously written. So major. The stand out track for me on that album is 'Wood Boy' - go listen to it if you haven't. Finally I am also always obsessed with Phoebe Bridgers - every track is just sadness and I think everyone needs to listen to her.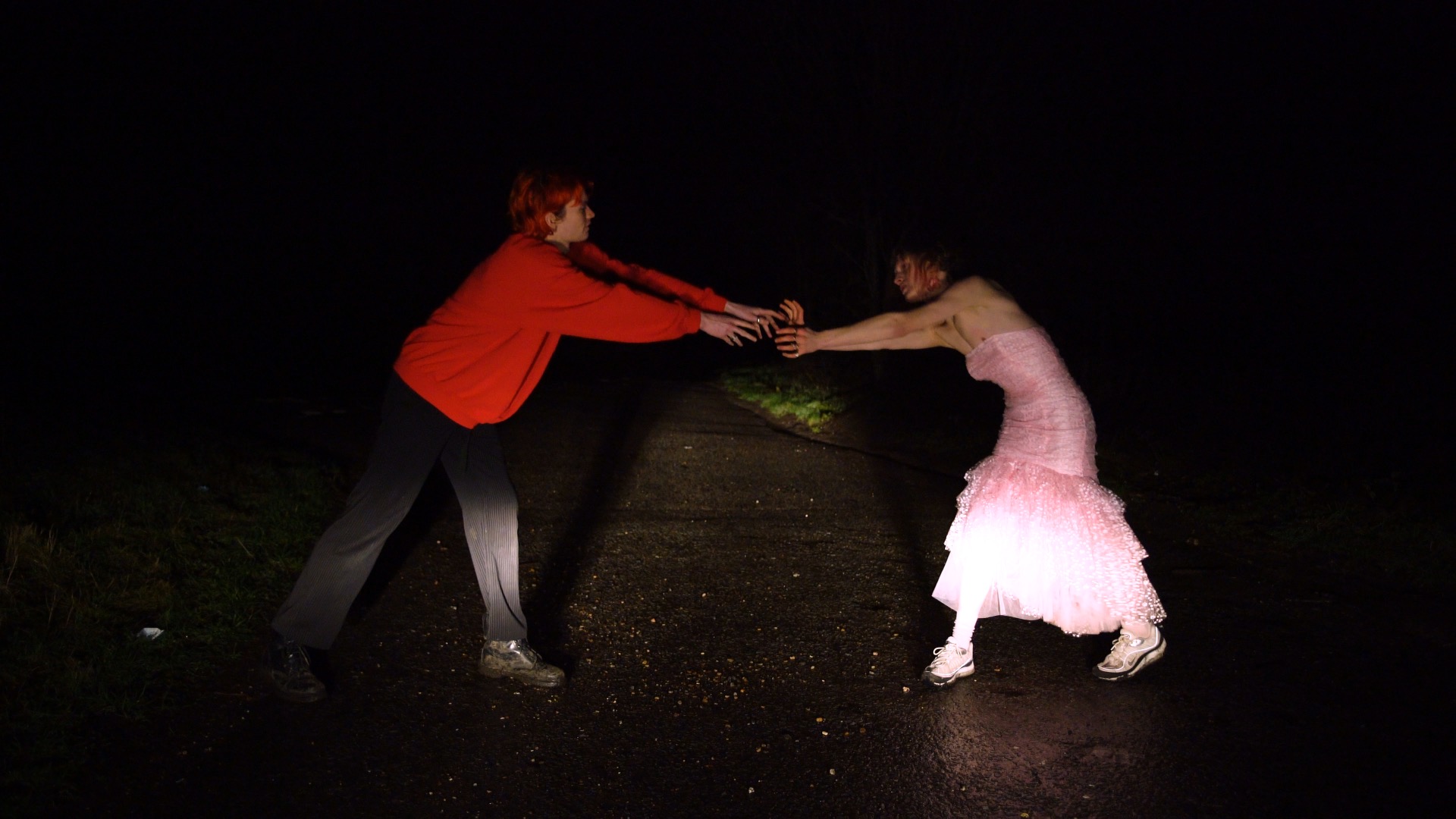 What was the idea behind the video for "Hold Still" that you directed together with
Charles Maddocks?
Charles Maddocks is the saving grace of my entire life. I shout a load of ideas to him and he listens to what I have to say and then moulds it into magic. His eye for detail and light is unreal and he ensures that the videos we put out together are always on top of what we're trying to say. We aim to push a different narrative in the visuals than each song portrays. In regards to this we wanted to focus on the raw feeling of Embrace. The car lighting was a last minute decision that we thought would make the feeling a bit more relatable. So much thinking/reflecting on my part is always done when travelling so we wanted to enforce the reflective narrative of the song through being in the car. Also the car is a fiat 500 and that makes me feel like an IT GIRL.
During this health crisis, what were the challenges for you as an artist and what did you learn about yourself during all those lockdowns?

During the first lockdown I went to my family home and lived there for a few months. I didn't have that many resources in regards to music; I had a mic and my laptop and that was it. It was really interesting to be back in the north surrounded by my family and good food. I felt as though I got healthier within my physical and mental state and this gave a completely different feel to everything I was doing. I got hungry for creating again and now I just want to keep releasing good music and collaborating with talented people. I just feel blessed to have learnt so much from so many through the pandemic and it made me realise how many amazing people I have surrounding me, Very blessed.
Anything you want to add?

GO WATCH HOLD STILL!